What is pressure? What does high atmospheric pressure depend on?
About atmospheric pressure is mentioned even in weather forecasts, but what is its nature? What does low and high atmospheric pressure depend on? How does its change affect human health?
What it is?
Back in 1638, people had little idea that such a phenomenon existed, in general, until the Duke of Tuscany decided to decorate Florence with fountains at high altitude. His attempt failed miserably, as the water did not rise above ten meters. Then came the time of the first experiments in this area.
With the development of science, it became clear that pressure is a physical quantity that reports the amount of force perpendicularly applied to a unit area of ​​any surface. The atmosphere is no exception. It presses on our planet with the help of air, which is present everywhere.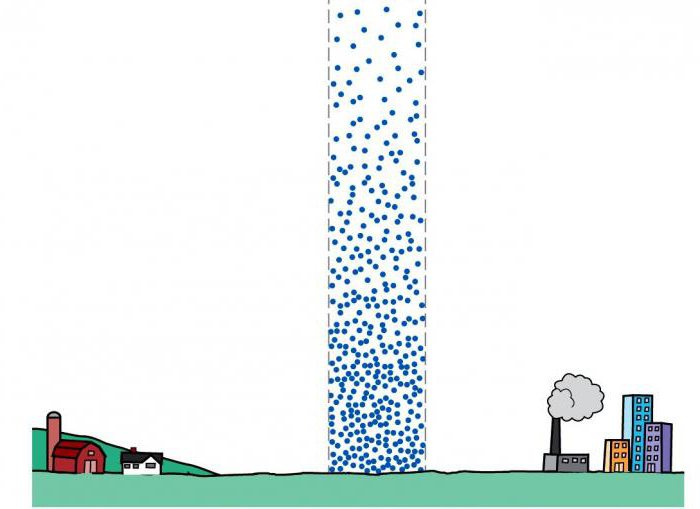 The mass of air surrounding us is millions of times smaller than that of the earth, but this is quite enough for all objects and creatures to experience its influence on themselves.About fifteen tons of air pressure us every day, but we cannot feel it, because the internal pressure of the human body is the same as the atmospheric pressure.
Low and high atmospheric pressure
Like any physical quantity, pressure can be measured. In the International System of Units, pascal (Pa) is used for this, bars and millimeters of mercury are also used in Russia.
The average value is taken at zero degrees at sea level at a latitude of 45 degrees. It is referred to as normal atmospheric pressure and is 760 millimeters of mercury or 101325 pascals.
What does atmospheric pressure depend on? Primarily on the amount of air per unit area: the smaller it is, the lower the pressure and vice versa. It depends on the height. At high altitudes, the air is more discharged, so its index with elevation decreases. At an altitude of 5 km, its strength is less than twice, at an altitude of 20 km, about 18 times.
Pressure tends to vary at different times of the day and seasons. An important factor is temperature. At night, when the temperature drops, the pressure is slightly lower than during the day.On the continents, high atmospheric pressure is noted in winter, low - in summer.
Pressure zonality
The regions of the globe are heated differently, as a result of which the pressure distribution occurs zonal. In some places the air heats up and reduces its pressure. Rising up and gradually cooling, it moves to neighboring areas, increasing the pressure there.
Such a redistribution of air masses is clearly visible in the equatorial belt, where, due to high temperatures, the pressure is always low, and in neighboring tropical belts it is usually high. In Antarctica and the North Pole, constant high pressure results from the inflow of air from temperate latitudes.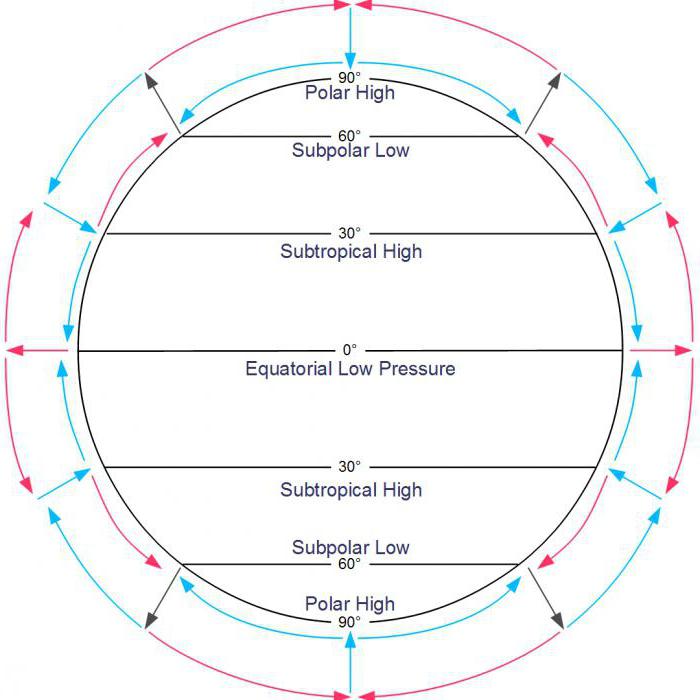 As mentioned above, seasonal fluctuations are characteristic of pressure, but these changes are not very significant. In general, pressure indicators are stable: zones of high and low pressure constantly exist on the planet.
Effect of high atmospheric pressure
A person can feel the power of this phenomenon on himself, climbing to the mountains. Many are familiar with laying ears when you overcome sometimes insignificant rises.You can feel it, diving deep into the water, by the way, the maximum depth of such a dive without special equipment is no more than 170 meters (although this is quite risky).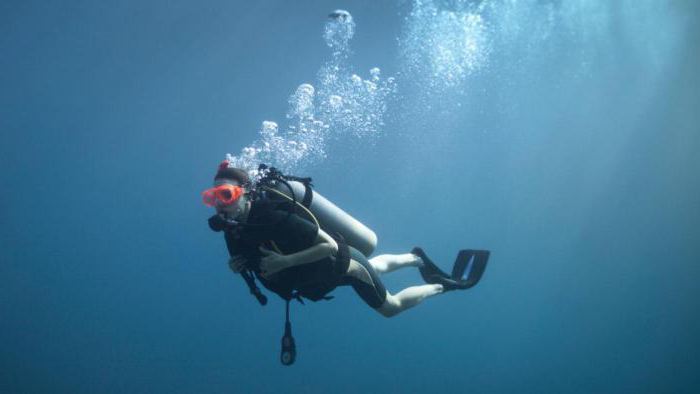 In everyday life, a person also feels changes in pressure, especially if sudden drops occur. High atmospheric pressure is accompanied by clear weather and dryness, harmful substances in the air are felt more sharply. As a result, allergies and respiratory problems are exacerbated.
The increase in pressure is clearly reflected in the health of hypertensive patients. By contributing to the reduction of leukocytes in the blood, it can weaken the immune system.
Related news
What is pressure? What does high atmospheric pressure depend on? image, picture, imagery