What can be cooked from cottage cheese? Delicious fast food (photo)
If you ask an ordinary person a question about how long he has eaten cottage cheese, the answer will be either "every day" or "recently." And if the question is more specific and ask how long he had eaten real cottage cheese, then here he will reflect. The fact is that the shelves of our stores are crammed with an abundance of cheese and curd masses, and this useful product has faded into the background. If you think that cottage cheese is included in the composition of all these new products without any additives, simply turn the package over and read the composition. This product, like cottage cheese, is made only from natural milk, without any dyes, substitutes and additives. But I do not want to go into the details of the production, but rather start to answer this question: "What can be cooked from cottage cheese?"
5: 0 in favor of cottage cheese
A small note for those involved in sports.Below are 5 main reasons why you need to include this product in your diet.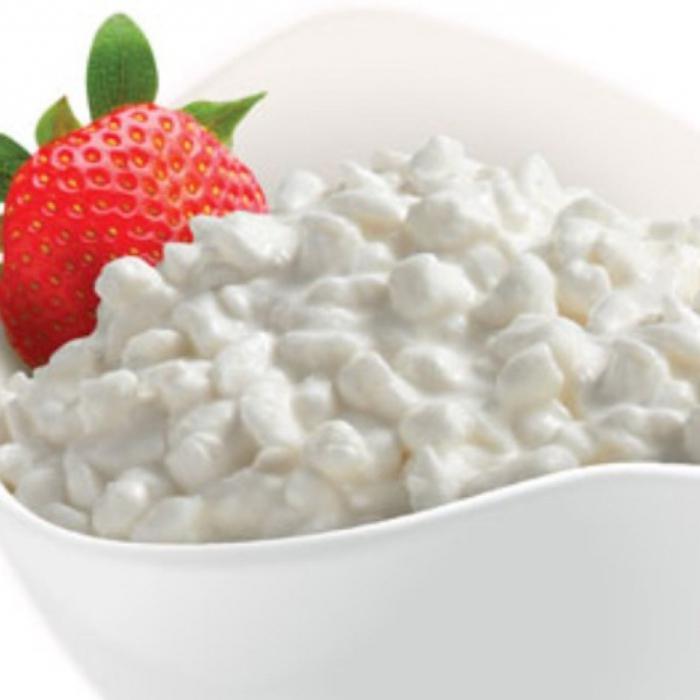 1. Cottage cheese is listed in the group of soft cheeses, but unlike them it is not subjected to pressing and long exposure. It contains a high mass fraction of milk protein such as casein.
2. In 200 g of this cottage cheese contains 163 kcal.
3. In order to enhance its taste, it is necessary to serve the product along with the berries. And if you season it with hot spices, then it will be an excellent filling for chicken sandwiches.
4. The best time to eat cottage cheese is before bedtime. You can also eat it before workouts.
5. It can be added to salads, cook sauces for pasta based on it.
2 famous recipes
What can be cooked from cottage cheese to make it tasty and at no extra cost? Experienced hostesses immediately answer: "Of course, casseroles and cheesecakes!" Let's start with the casserole.
Cottage cheese casserole
500 g of cottage cheese mix with 3 tbsp. l flour, 1 egg, 1.5 tbsp. l sugar and a pinch of salt. Grease baking sheet with butter, and then sprinkle with breadcrumbs. Top lay out our future casserole, align its surface and bake for 20-30 minutes in the oven.Serve with sweet sauce or sour cream.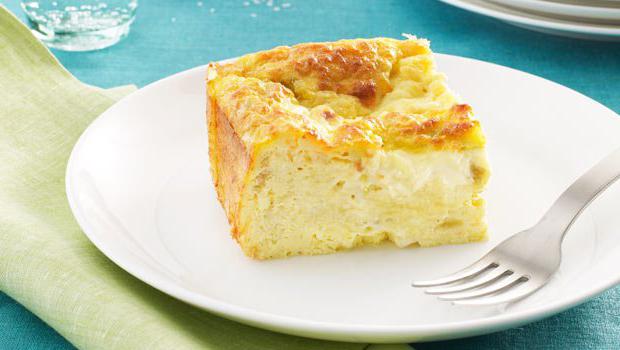 Cheesecakes
500 g of cottage cheese mix with 2 eggs. Add 0.5 tsp. salt, 70 g sugar, 170 g flour and knead the dough. Give the dough pieces shape, roll in flour and fry in a pan with vegetable oil until golden brown. The fire should be small. Spread cheesecakes on a plate. If desired, pour over the sweet syrup.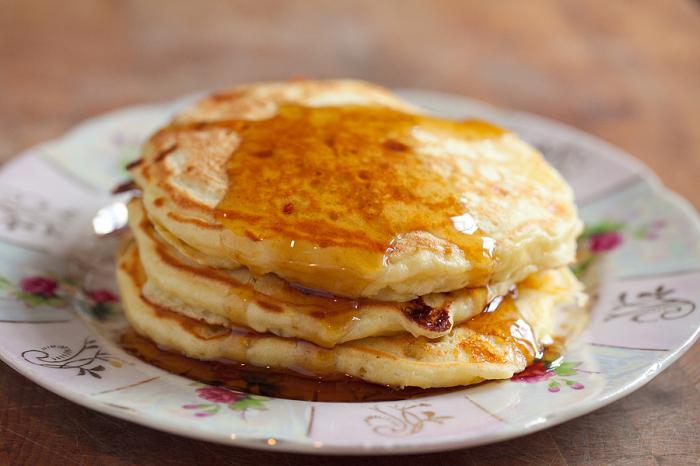 Now, after it became clear that you can cook from cottage cheese without special expenses, and most importantly, delicious, proceed to the next recipe.
The use of cottage cheese is not limited to baking. Did you know that you can make snacks from a cottage cheese for a feast? Here is the recipe for the simplest, but incredibly delicious snack. 200 g of soft cottage cheese rubbed with 50 g sour cream. Then add 3 finely chopped garlic cloves and 50 g of lettuce leaves. The mixture must be pepper and salt to taste. Beat it all in a blender to get the air mass.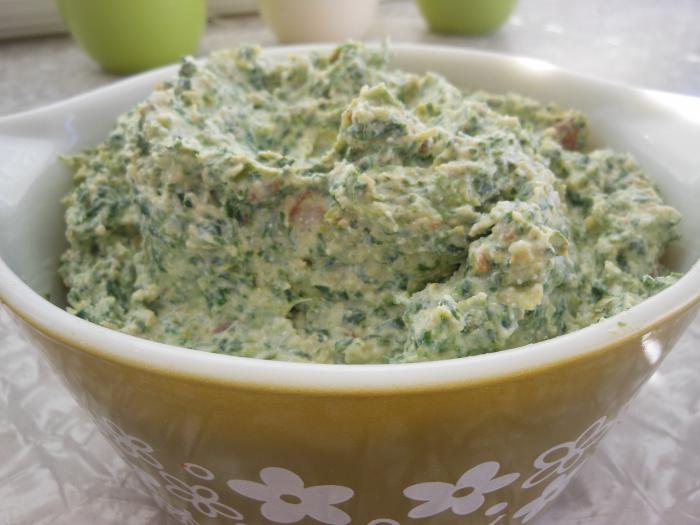 Put the resulting mass on lettuce leaves and roll them up in the form of tubes.
Curd Whey
Sad to know, but many people do not know what can be prepared from curd whey.They just throw it away like waste.
Serum is a liquid formed in the manufacture of cottage cheese. It is no less useful than any dairy product. Interested? Probably, having learned that it is possible to prepare fruit jelly from whey curd cheese, you will be surprised. And here is the recipe itself: 2 bags of gelatin are soaked in 500 ml of cottage cheese whey for 10 minutes. Then it needs to be heated in order to dissolve the gelatin. Immediately here you can add 2 tbsp. l Sahara. Then add 300 ml of finished cherry juice, mix and break into forms. And put in the fridge until it freezes.
What can be prepared from cottage cheese whey, except jelly? For example, watermelon cocktail.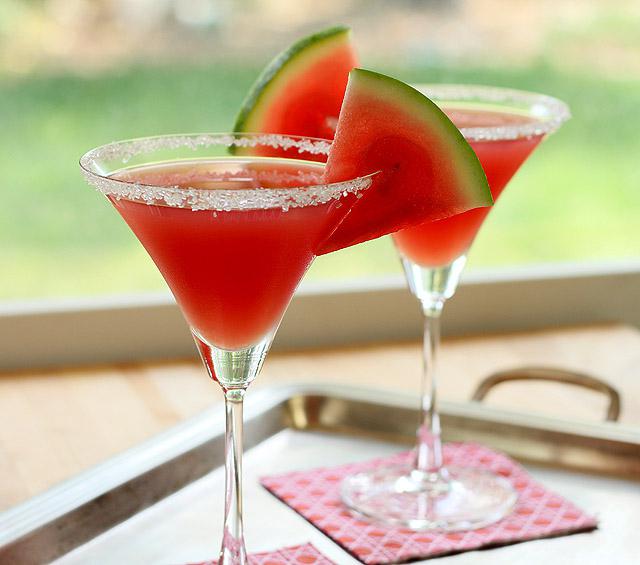 For such an interesting drink, we need to put 0.5 kg of watermelon pulp in a blender, pour 4 tbsp there. l orange juice, 2 tbsp. l cream, 2 tbsp. l raspberry syrup and whip the entire contents for 15 seconds. Then add 250 ml of cottage cheese whey and beat for about 10 seconds. That's all - the cocktail is ready!
Sour cream and cottage cheese
What can you make from cottage cheese and sour cream, when the eggs in the house have run out, and you want to please your stomach with something tasty and healthy? There is one recipe that will satisfy your desire.
Rice and apple cottage cheese casserole.
To start boil 150 grams of rice.It is desirable that he digested. When rice is cooked, you need to knead it with a fork to cool. Stir cooled rice mixed with 750 g of cottage cheese and set aside. We take on another thing. We take 50 g of softened butter, mix it with 180 g of sugar, 100 g of sour cream and a pinch of vanillin. Then combine the oil mixture with cottage cheese and rice. After slicing 2 apples into small pieces and add to our mass. The prepared form is greased with butter, on top we fall asleep breadcrumbs. Evenly distribute the finished curd dough throughout the form. You need to bake a casserole for 45 minutes at a temperature of 175 ° C. It is important to chop the casserole when it has cooled.
And here is another recipe from the category of what can be cooked from cottage cheese and sour cream.
If in the kitchen molds for cupcakes for a long time lie idle, then it's time for experiments. Here is another masterpiece on today's topic that can be cooked from cottage cheese in the oven for 20 minutes.
Cottage cheese and cornflakes cakes
Cooking such snacks is a pleasure, especially when the house is full of guests, and you need to surprise them not only with tasty, but also healthy pastries.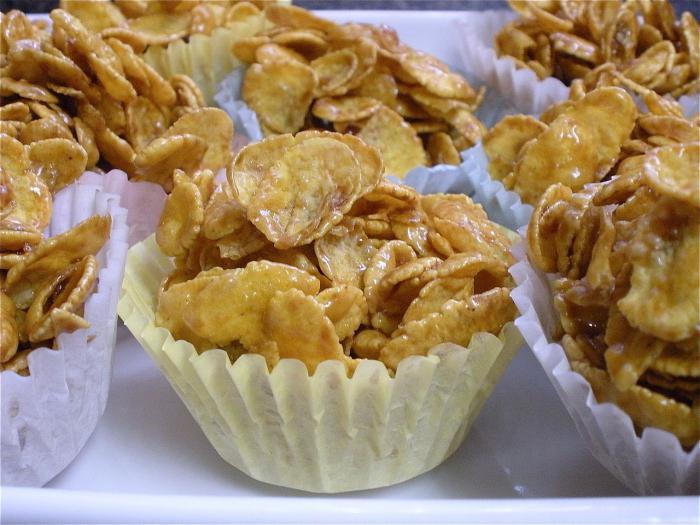 In a separate bowl, mix 1 jar of uncooked condensed milk, 100 g of sour cream and 2 tbsp. l lemon juice. Pour 380 g of cornflakes with this mixture. 400 g of cottage cheese mixed with a pinch of vanilla and 100 g of sugar, and then add the butter. Curd mixture should be whipped in a blender or grind with the help of tolkushki. Add 100 g of chopped dried apricots to whipped mass. We distribute the finished dough in forms (approximately 1 tbsp. In each form), press down, lay out the prepared flakes on top. The height of the cake should be even the edges of the form. We bake 20 minutes. As a result, we get 20 pieces of cottage cheese snacks.
And finally, the third recipe from the series of what can be cooked from cottage cheese quickly and tasty.
Cottage cheese is a product that can be consumed without any restrictions. But for some reason, many children do not like to eat it just like that, without fruit or other additives. And it is precisely this problem that creates in the parents' head the question: "What is tasty can be prepared from cottage cheese for children, who need nutrients so much, including calcium?" At this moment, one original children's dessert comes to the rescue.
Creme brulee curd ice cream
200 g of cottage cheese combined with 140 g of condensed milk and 50 ml of milk. Grind all these ingredients with a blender until smooth. To the resulting mass, add 50 g of canned cherries and mix thoroughly. Spread the ice cream in molds and send in the freezer for a couple of hours. After 2-3 hours, our ice cream is ready to serve.
Cottage Cheese Dessert
French cuisine gave us such a magnificent dessert, like blancmange. According to some sources, it was one of the favorite desserts of A.S. Pushkin. So this is another answer to the question of what can be cooked from cottage cheese. The recipes of this dessert are always amazing, as it can include completely different ingredients.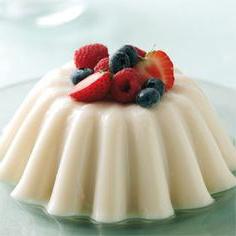 350 g grated through a sieve of curd mix with 100 g of sugar and with the same amount of sour cream. Then in 50 ml of milk we soak 15 g of gelatin for about 20 minutes. Heat another 50 ml of milk and pour the swollen gelatin into it, dissolve it. Curd mass mixed with gelatinous, if desired, you can add fruit. We pour in forms and wait for solidification.
Cottage cheese baking
Fragrant potato and cottage cheese patties are economical and easy-to-prepare pastries.This is the perfect snack while traveling, having a feast and school lunch. Let's start the cooking process.
In order to cook the pies, you need to put the dough. 4 tbsp. flour mixed with salt, 1 tsp. soda and 3 tbsp. l vegetable oil. Then you need to pour 350 ml of kefir. Knead the dough. Cover it with a towel for about 30 minutes. Getting down to stuffing. 6 pieces of potatoes are peeled and boiled. Boiled potatoes turn into mashed potatoes. After that, add to it 350 g of cottage cheese, 2 eggs, salt and pepper to taste and chopped greens. While doing stuffing, half an hour passed. Take the dough and form the same balls. Roll the balls on a floured table. In the center we put our delicious stuffing and fasten the edges. On a baking tray, lay out our pastries and lubricate it with an egg to add shine and a delicious look. Such pies are baked at a temperature of 200 ° C for 30-40 minutes. Brew tea and enjoy baking.
Cottage Cheese Charlotte
Cottage cheese blends perfectly with apples, and if you add cinnamon to it, it will be not just delicious, but wonderful pastries with a wonderful aroma.Charlotte prepared in such a way will be an excellent variant of a quick and tasty breakfast. Sour or sweet-sour apples are ideal for such pastries.
To start, beat 3 eggs with 0.5 tbsp. Sahara. Then add 1 tbsp to the sweet egg mass. sifted flour, 0.5 tsp. baking powder and mix so as not to form lumps. Then rub with a grater 60 g of oil and mix again. 2 washed apples cut into slices or cubes, as you wish. Sprinkle greased form with breadcrumbs. Put apples on top, sprinkle them with cinnamon and 4 tbsp. l cottage cheese. Pour dough on top. Charlotte is baked for 30 minutes at a temperature of 180 ° C.
And this recipe will remind everyone the taste of childhood. Cottage cheese cookies paired with a glass of milk - that's what we needed to be happy. There is nothing tastier and simpler than this baking. A minimum of ingredients, energy and time, but what a result!
The classic recipe for cottage cheese cookies
100 g butter or margarine, beat with 400 g of cottage cheese until smooth. Then gradually add 480 g of flour and knead the dough. The finished dough is divided into 4 parts, each of them roll out into a thick layer.With the help of a glass or figures cut our cookies. Pour 100 g of sugar into a plate and roll only one side of each of them in it. Then fold in half so that the sugar filling is inside. Again, one part of the half is rolled in sugar and folded again. The result should be a triangle. Place cookies on a greased baking sheet and bake for 40 minutes.
Cottage cheese pastries in a slow cooker
With the advent of such a novelty as a slow cooker, cooking in the kitchen became a pleasure. After all, its main function is the automatic preparation of various dishes, which significantly saves our time. So what can be cooked from cottage cheese in a slow cooker? Yes, a huge number of dishes. For example, the easiest cottage cheese cake.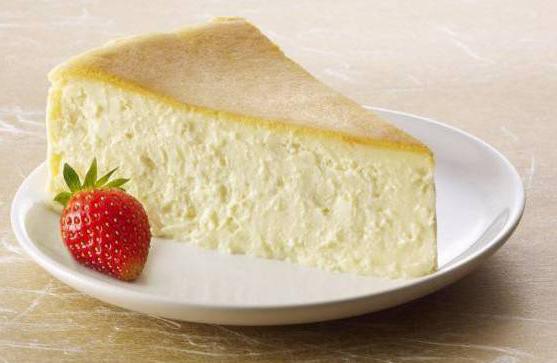 In order to prepare it, you need to mix 125 g of cream sugar with 200 g of granulated sugar. Using no less useful equipment than the multi-cooker, mixer, beat the mixture until homogeneous. Then add 300 g of cottage cheese and beat again. In turn, without stopping the beating process, we begin to add 3 eggs. It is time to add flour. Putting aside the mixer and take the spatula. For the dough you need about 400 grams of flour.It is necessary to add gradually and thoroughly. A bowl of multicooker should be lubricated with a small amount of oil. Put the dough. Then we turn on the baking mode and set the time - 1.5 hours. Such a cupcake can be cut and smeared with cream or just sprinkled with powdered sugar.
Curd and eggs
What can be cooked from cottage cheese and eggs, when you do not want either casseroles, cheesecakes or what has already become boring? Have you tried such a dessert as "Curd Paradise"? No? Urgently correct the situation. Having prepared and tried it, you will understand why he got exactly this and not another name.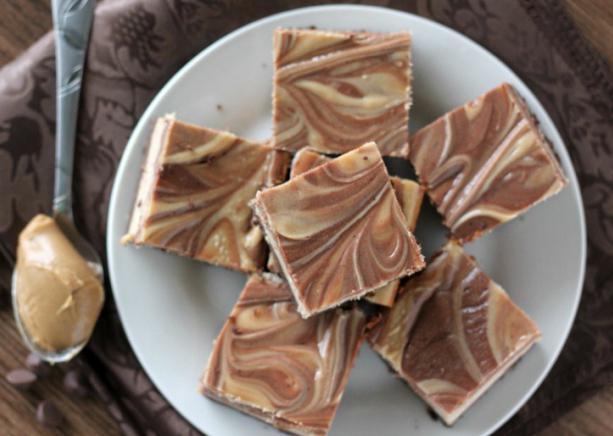 100 g of cream should be brought to the boil while dissolving in them the same grams of dark chocolate. While the mass is in the water bath, we are doing another thing. Beat 400 g of cottage cheese, 1 cup of sugar and 4 eggs. To the whipped mass add 4 tbsp. l potato starch. Stir. The resulting mass is divided into 2 equal parts. In the first add melted chocolate, and in the second 1 cup raspberry.
Grease the form. Pour the chocolate layer first, then the fruit layer, then the chocolate layer again - and so on until the dough runs out. Baking time - 50 minutes, temperature condition - 180 ° С.After the cake is ready, do not remove it from the oven, let it stand there for about half an hour.
Sour curd
It happens when we forget that there are some products in our fridge. For example, cottage cheese. It is without mold, just got a sour taste. It is a pity to throw out what can be cooked from sour curd, you do not know. Already many hostesses have found a way out of such a sad situation. You can make dough for pies. How to do? Now find out.
To start, beat 2 eggs with sugar, with 1 tsp. salt and 0.5 tbsp. l Sahara. 400 grams of cottage cheese are added to beaten eggs. It is better if it is fine-grained. 2 tbsp. l sour cream mixed with 1 tsp. soda and add to the cottage cheese mixture, and at the end add 2 tbsp. flour and knead the dough. This dough is soft. Next, divide it into pieces. During this process, you will feel that the curd dough increases in volume every minute. Such pies can be made with sweet, and with savory fillings. It all depends on your preferences. Hot pies to ruddy color and serve to the table.
The second life of sour cottage cheese
Second breath for sour cottage cheese will be presented by tender, and most importantly, crispy donuts.This is the most favorite dish of children! This recipe is the most suitable option when you have a question: "What can be cooked from sour cottage cheese?"
600 g sour cottage cheese mixed with 0.5 tsp. soda, hydrated vinegar, put 8 tbsp. l sugar, mix again. Add 5 eggs and vanilla. Now the most important thing: adding flour. To start, put 3 glasses, and then navigate to add more or not. If your cottage cheese is too soft, then you will need 4 cups for the dough. It will eventually turn out soft and will spread around the table, but it will be very easy to cut. From the dough we form balls - small, walnut-sized. We fry donuts in a lot of butter. The trick is that during frying the cottage cheese will melt completely, and thanks to this you will not feel its sour taste.
Instead of conclusion
So, from our article, you learned what can be cooked from cottage cheese. Photos of dishes prepared from both fresh and sour milk products can also be seen in the material. We hope that with our help you will be able to please your loved ones with the most delicious cottage cheese delicacies.
Related news
What can be cooked from cottage cheese Delicious fast food (photo) image, picture, imagery