MDM Bank's deposits for individuals
Appearing in the financial market not long ago, MDM Bank immediately took a leading position. Among other products, the deposits of MDM-Bank have become particularly popular among regular and new customers of this credit institution.
Major deposits

The deposits of MDM Bank are represented by the following deposit line:
Name

Dates (days)

Minimum amount

Rate%

Conditions

"Spring"

360

50 thousand rubles

From 9.50

Possible prolongation of the contract
Dividends are available at the end of the deposit period.
Replenishment is not provided

"The Magnificent Seven"

181 or 367

10 thousand rubles / 300 $ / 300 €

6,70 – 7,50

You can open a deposit in three currencies.
Replenishment is possible
Partial withdrawal provided
Capitalization possible
Interest is calculated every day
Automatic prolongation

"Monthly income"

91

10 thousand rubles / 300 $ / 300 €

Up to 8.2

Replenishment provided
Automatic contract prolongation
Partial withdrawal is not provided.
Interest payment every month
Capitalization monthly

"Money box"

Indefinitely

Any

6,5

Replenishment and partial withdrawal provided
Perhaps a complete withdrawal of funds
Capitalization of the deposit

"Multicurrency"

181

Equivalent to 30 thousand rubles.

Up to 7.55

Lack of capitalization
Opening deposit in three currencies simultaneously
Replenishment is possible
Dividends can be withdrawn at the end of the deposit term
Automatic renewal of the contract

"Contribution to the Future"

181

From 150 thousand rubles / $ 2,000

10,75

Dividend payout at maturity
Automatic renewal of the contract
Can not be replenished
Capitalization is not provided.
How to open
To open MDM Bank deposits, you need to visit the organization's office. Here, the employee will acquaint the potential investor with all relevant offers and help determine the deposit. The client of the bank will only have to submit the necessary documents (basically this is a Russian passport), write an application for opening an account and pay a minimum fee.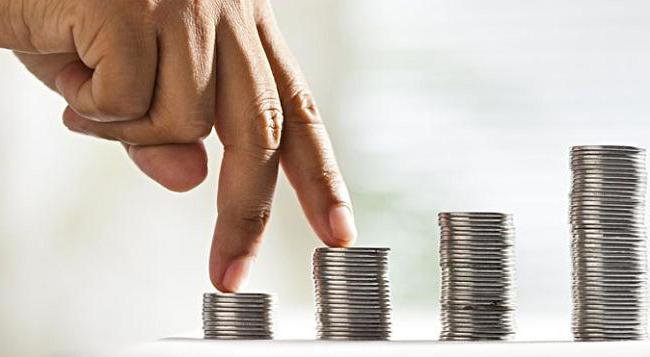 In the absence of time or desire to visit the office, you can open a contribution online. To do this, go to the official website of the financial organization "MDM Bank". The contributions of individuals here are presented in full and with the most relevant data.After filling in the questionnaire, a bank customer can transfer the required amount and wait for his profit. It is worth noting that when opening a deposit via the Internet, the investor receives additional pleasant bonuses in the form of an increase in the interest rate.
Positive sides
The contributions of MDM Bank can attract both regular and new customers with the following factors:
It is possible to open a deposit in any convenient currency.
Possible timing: from several months to a year.
High interest rates.
There is a possibility of early closing of the deposit or automatic prolongation.
Related news
MDM Bank deposits for individuals image, picture, imagery