Cherry wine. Homemade Wine Recipe
Cherry - one of the most delicious berries used for the use in its pure form, cooking compotes, jams and even alcoholic beverages. Cherry wine has a pleasant taste, characteristic aroma, noble and bright color. It enjoys considerable popularity at home feasts, is well kept and, of course, is able to add flavor, diversifying any wine list.
Main component
What is preparing a cherry wine at home? The main component of any alcoholic drink, regardless of its recipe are berries. The best solution can be a ripe cherry of dark color. The greatest demand in winemaking are varieties such as Shpanka, Vladimirskaya or Shubinskaya. All of them have a sour taste, so that the final drink is the most saturated and bright. It is not recommended to select sweet cherries with damage or rot.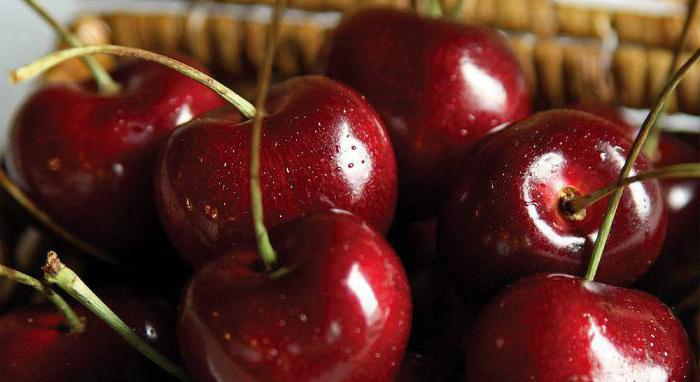 Pre-preparation of berries
Novice winemakers often ask questions about the preliminary preparation of raw materials. The most popular questions are: Do you need to remove bones and should you wash the fruit? There are no universal recommendations for such dilemmas, everything depends on your taste.
If you want to get a clean product, without additives, be sure to remove the bones, but remember: their presence gives a certain bitterness, which many may like. As for washing the berries, observing the necessary hygienic measures, leads to the removal of natural bacteria that stimulate the fermentation processes.
Classic recipe
How can I make a cherry wine? The recipe, which is considered one of the most classic, involves the use of a number of components according to the following algorithm:
Chopping unwashed berries with seeds in a spacious container. The pressure process can be carried out with both hands and a wooden pestle. The product obtained as a result of the manipulations is called "pulp".
Additional components are added to the finished pulp, namely, sugar and water (in the ratio (1 kg / 1 kg / 1 liter).The resulting composition should ferment in a tight closed container, which does not let in direct sunlight.
The first week of fermentation, the wort is mixed once every 48 hours with the utmost care, then a week of calm follows, after which it is necessary to remove the pulp that has risen to the surface.
After the first cleaning, the future cherry wine begins to re-ferment. It lasts again for about a week and ends when there is already no foam on the surface of the liquid.
The next stage is a methodical and slow transfusion of the beverage through a hose into another clean container. The resulting young alcohol should be good for two weeks in a cool place, and then relocated by the technology proposed above.
Cherry wine, past two stages of fermentation, is stored in a dark and cool place. It is recommended to use it approximately 2 months after the start of preparation, if you want to get a drink with greater strength and pronounced taste, it is recommended to wait until six months.
Recipe: Two in One
From a ripe and fragrant berry, you can prepare several alcoholic beverages in stages (cherry liqueur, wine). To do this you will need:
Take about 2-2.5 kilograms of cherry and put it in a clean container.
Add to the fruit about a kilogram of sugar, close the neck of the container with sterile gauze.
Place the container in a warm place and wait for about 5-7 days, then install the water trap. If signs of fermentation have appeared earlier, manipulations can be performed faster than the stipulated terms;
Pouring pours about a month after installing a special device.
After the brandy is ready, you can use the remaining raw materials for making excellent wine. The fruits of the cherry are kneaded to an almost complete state of porridge and mixed with sugar syrup. The container with the components re-placed in a warm place. At the first sign of the renewal of fermentation, the water seal is again set, which is removed after three weeks. Repetition of the manipulations is not required, and the cherry wine can be bottled, as it is ready to drink.
Original drink on cherries with pits and lemon juice
Homemade cherry wine with pits can be especially tasty if you are not afraid to experiment with recipes and ingredients.So, lovers of light acidity will appreciate the alcoholic beverage made from ripe fruits of cherry and lemon. It is prepared according to the following algorithm:
Pick 3 kilograms of berries and rinse them thoroughly, you need to remove the stem, and leave the bones.
Place the main raw material in a clean container, pour about 4 liters of water into it and place a fairly heavy press on the fruit.
After 3-5 days, additional components will need to be added to the primary preparation (one and a half kilograms of sugar, a tablespoon of shivering, 100 ml of natural lemon juice).
Repeated fermentation lasts about three weeks. During the specified time interval drink regularly and thoroughly mixed.
With the appearance of bubbles and foam, the container with the liquid is rearranged in a dark place and stored at room temperature for about 5 months.
Before use, the composition is filtered and poured into glass containers.
Wine from jam
Want to treat yourself to a strong drink, but do not like to perform long and complex manipulations? The best solution for you can be a wine made of cherry jam with the addition of vodka. What recipe should be followed in this case? The algorithm is extremely simple and involves the following steps:
Mix in a glass container an equal amount of jam and vodka.
Mix the components and close the container tightly, leaving it to be stored in a bright and dry place for a period of 40 to 60 days.
The first 6-7 weeks is recommended to shake (about once a day every three days).
At the end of the allotted time, the young wine can be filtered and consumed.
If the resulting composition seems too sour to you, add granulated sugar to taste, but in this case, the drink will have to be further defended for another day.
Quick recipe
You can cook and cherry wine, a recipe that does not imply fermentation. Its distinctive feature is the minimum time cost. To get started, select the most ripe cherries with an intact shell. Remove bones from it and crush the flesh. A day later, the resulting mash is placed under a press and squeezed juice from it. About 400 grams of sugar is added per 400 ml of liquid. The resulting sweet drink is mixed with vodka in a ratio of 8 to 1.2 liters, respectively. After the liquid has settled, it should be filtered and poured into a container for further storage.
Juice Based Wine
Wine from cherry juice has no less pleasant taste and smell, the main thing is to use natural drinks for its preparation. Please note that the juice should also be made from ripe strong berries, only in this case the end result will be able to meet your expectations.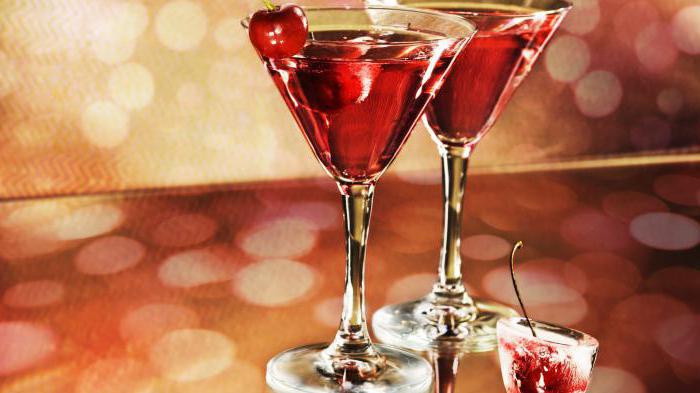 The first step in this recipe is to make the wort. To do this, you must mix the following components:
Cherry juice - 7 liters.
Drinking water - 1.5-1.6 liters.
Sugar - in the amount of 1.6 and 0.8 kilograms (do not mix the product, divide it into specified portions).
How to make a cherry wine from the listed components? Place a mixture of ingredients and most of the sugar in a clean container, add a little pre-brewed sourdough there and leave to stew in a dark place for about 10 days.
The next step is alcohol spirits. To do this, add vodka to the wort (in the ratio of 10 liters to one). Components with the utmost care are mixed until a homogeneous state is obtained and poured into a new soaking container for about 5 days.
At the final stage, the remaining sugar is added to the wine, filtered and poured into glass containers for subsequent permanent storage.At the exit, under all conditions, you can get a great young drink with a light astringent taste, very rich color and pronounced smell.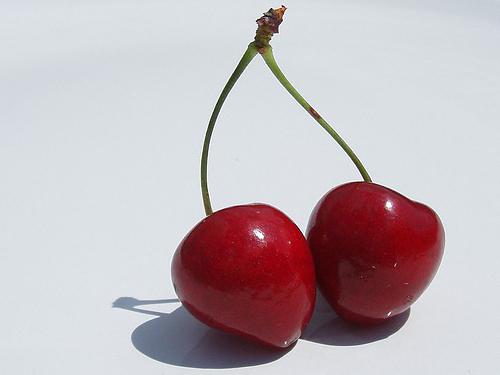 About possible mistakes
What to do if cherry wine at home did not work? Do not upset, first try to find the cause of the incident and take into account the mistakes made for the future. It is likely that you used poor-quality raw materials, disrupted production technology or aging time.
Such a failure will only add to your experience, and the resulting liquid can be used as an excellent wine vinegar used for dressing salads and marinades.
Well, now you know how to make cherry wine. Do not be afraid to experiment, discovering new tastes according to original and non-standard recipes. It is recommended not to forget about the need to use only high-quality products and compliance with the proposed technology.
Related news
Cherry wine. Homemade Wine Recipe image, picture, imagery